My new Shandals. Custom fitted, lovingly handmade, cut, stitched and blessed by the extremely talented ruthemilydavey, my feet and hands are two points that contact my bike when riding and racing - these shoes give them space to breathe, work and be feet, look after them!
Hello Ruth, Bore Da!
I hope these remarkable shoes find you and your family well.
My shoes are now 5 Years old (1 September 2010) and have lived through a remarkable history of being tried and tested to the limit.
They have weathered storms, mountains, rivers, mud, warm summers, cold winters and to add to the list, for the past 6 months I have used them for riding the fastest breed of horse in the world: the Akhalteke from the foothills of Turkmenistan. When not riding the horse, I run behind it, taking us through a mixture of terrains.
Thank you for the superb repair, I will do my best to look after my shoes for the next 5 years and beyond!
Best Wishes
The quality of the experience Ruth provided put us at our ease and confirmed our hope that we were investing in a beautiful product designed with imagination and made with detailed skill and attention.
The opportunity to talk about how the shoes are made and see various designs helped in choosing the style most appropriate for our feet and brought a particular meaning to handmade shoes. Looking through and feeling a variety of coloured leather samples and threads gave choice a personal quality.
The thought of having such lovely shoes filled us with delight and we left the workshop confident that our new shoes would be a work of art. We thank Ruth for her friendly manner and providing us with an unique experience.
Lesley and Michael James 2013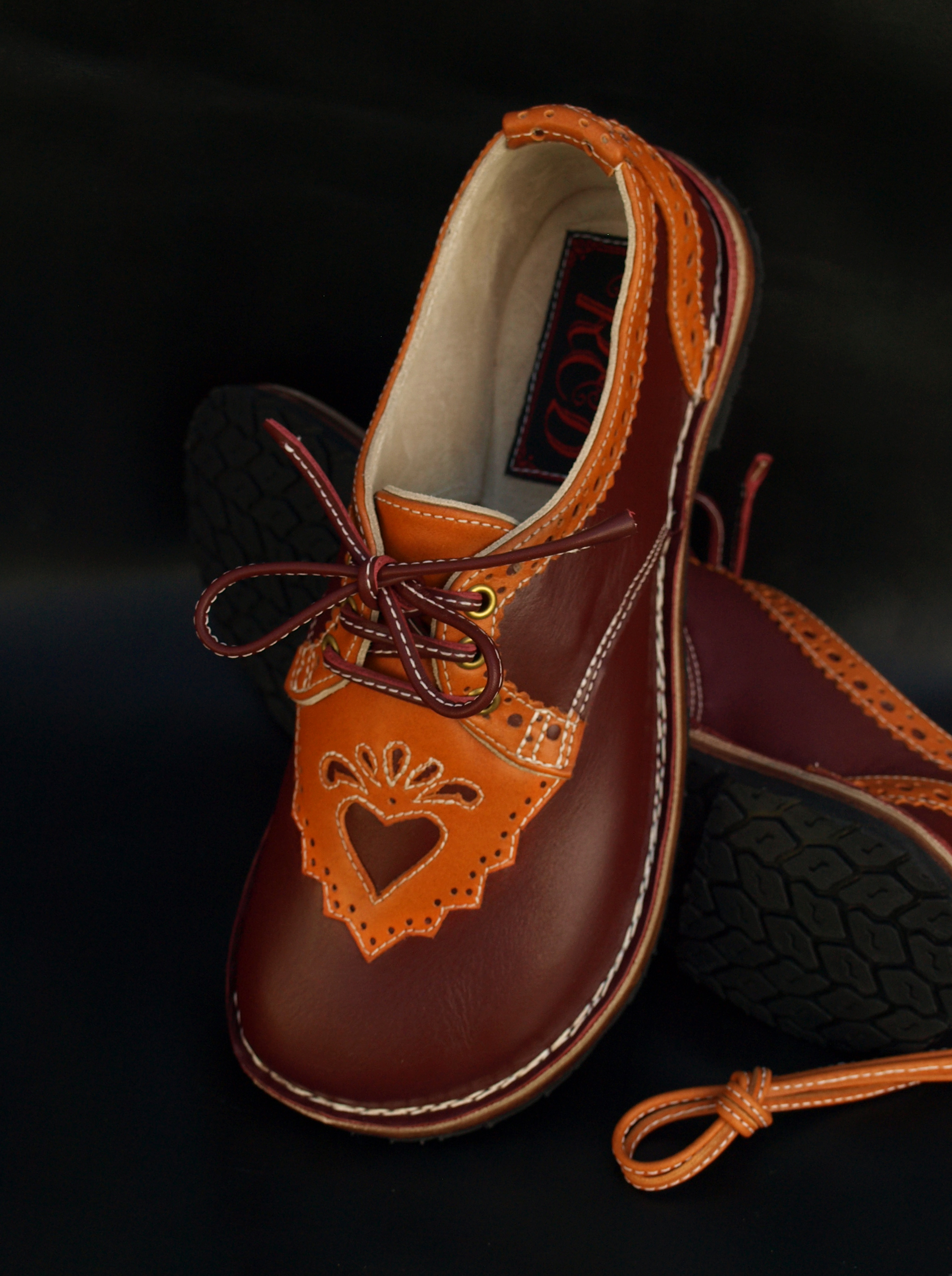 Hello Ruth,
My postman just drove down my drive with a box from WALES! I was so excited to open the box, and when I pulled the tissue back to reveal these lovely shoes you carefully crafted my breath was taken away! They are completely amazzzzing! I may have several accidents while walking in them because I can't stop looking at my feet , they are so beautiful, thank you so much!:):):)
Hi Ruth,
I thought I would send you a quick email to say how lovely and comfortable my Shandals are, I can see a difference in my big toes, they are definitely straightening out. I have had many comments about them, all favourable!
I will order a pair of shoes for the winter –I just have to decide on the colour and style first.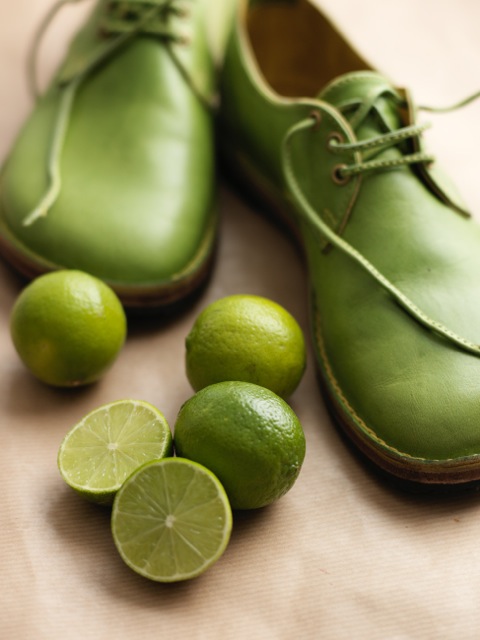 C. Barnett, Country Living Magazine Photographer 2014
Hi Ruth,
My shoes went down well on their first outing, I received many comments and they feel great to wear. I shall try them with the mustard laces next time though I do love the lime.
Thanks again, I look forward to ordering another pair next year!
Best,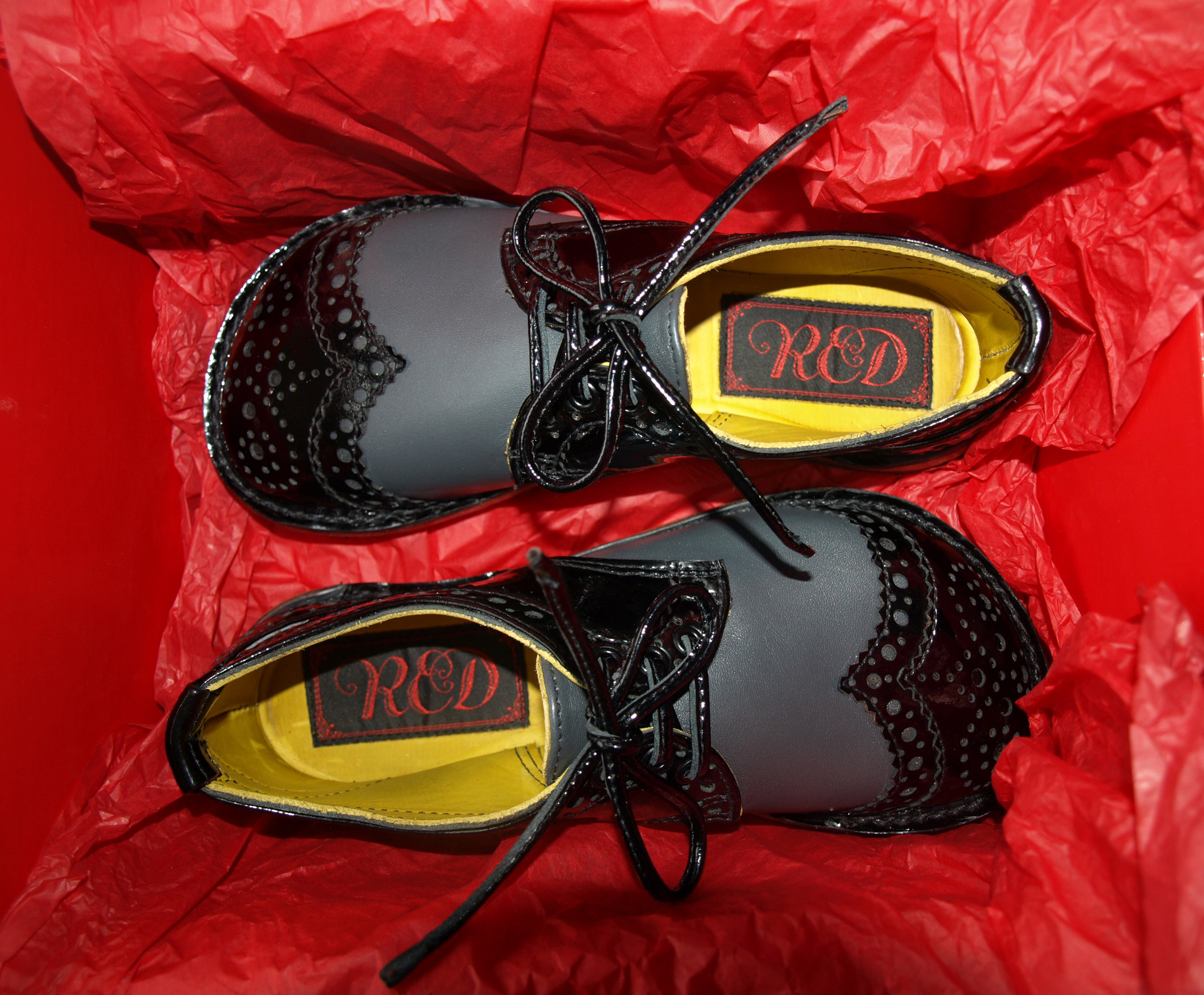 Dear Ruth,
What can I say more than I already have? The shoes are truly stunning and the crimson leather lining and stitching makes this shoe into something unique.Thank you so so much.
They're lush. I did 45 miles in them the 1st week. They're so comfortable and they improve my posture, how do they do that? and they've got such good grip I've been hill walking in them, and they make me smile. And I appear to be in a new exclusive club, where people, many of them strangers, introduce themselves with 'ooh, Ruth or Alan?'